Cancer Rehabilitation Program in Green Bay
We are a STAR certified oncology clinic!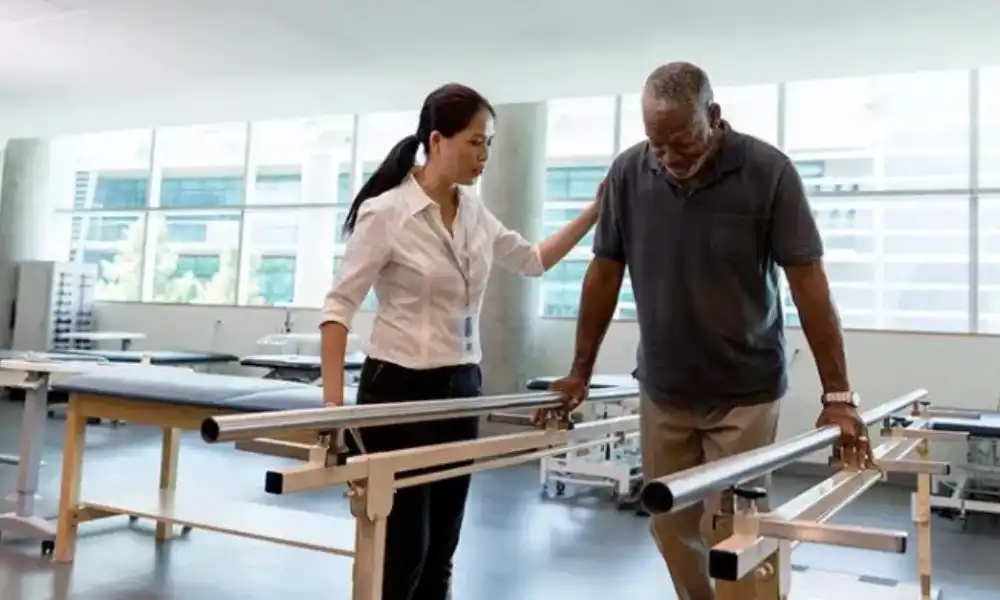 Cancer rehabilitation is an individualized program to aid people after diagnosis of any type of cancer, at any stage. Common medical treatments for cancer include surgery, chemotherapy and radiation. These treatments may be necessary to shrink or eliminate the tumor, but they may result in fatigue, weakness, lymphedema, poor range of motion, among other side effects. Cancer rehab will focus on 3 pillars of rehabilitation: cardiovascular strength, musculoskeletal strength, and flexibility. This program will help restore your energy, improve your comfort, and maximize your function!
Inspirit Therapy Cancer Rehabilitation Program
Inspirit physical therapists have extensive training in cancer rehabilitation. They are familiar with the unique challenges that patients face during treatment for cancer.
Because they want people to thrive, our therapists specialize in cancer rehabilitation. Our specially trained physical therapists will help you achieve your goals, and help you get back to the activities you love.
Inspirit Physical Therapy may be able to help you.
Reduce fatigue and pain
Balance and mobility improvements
Strengthen your endurance and build strength
Increase memory and concentration
Learn to speak again and to swallow again
Enhance bowel, bladder and sexual function
Tingling and numbness can be reduced
Treat persistent swelling and other side effects
Keep up with important daily activities and roles
What should you expect?
During your first session these are some things we will cover:
Review your entire history in order to understand the extent of your cancer journey, and any functional or medical issues that may have influenced your recovery.
Conduct a specialized assessment in order to identify your goals and establish baseline measures of strength, balance, mobility, endurance, and other important factors. This information will help you create a personalized treatment plan.
Offer specific education about the possible side effects of cancer treatments and how to prevent them.
Design a custom treatment plan . This may include hands-on therapy, an individualized home program, and customized exercises to help overcome obstacles and reach your goals.
Your therapist(s), during your cancer rehabilitation sessions will keep your cancer care team informed of your progress.
Our Cancer Rehabilitation Program is available in the De Pere area. Our trusted team will support you from diagnosis to survivorship.
Request An Appointment
Please fill out this form and
we will contact you about scheduling. Carrie Holcomb


Eliza. She is terrific! What else can I say? She has been a profound therapist 4 my husband who was injured in a non-traditional manner and has been an asset to both he and I. Always ready and willing to listen, she doesn't just hear the words! You can bet she will be your bodies best bestfriend….. Google Review


About 12 years ago, I hit a brick wall with my health. Answers were not being given until I connected with Inspirit Therapy. I am forever thankful for the work they did for me. It changed my physical health in many ways!