MObility STretch (MOST) in Green Bay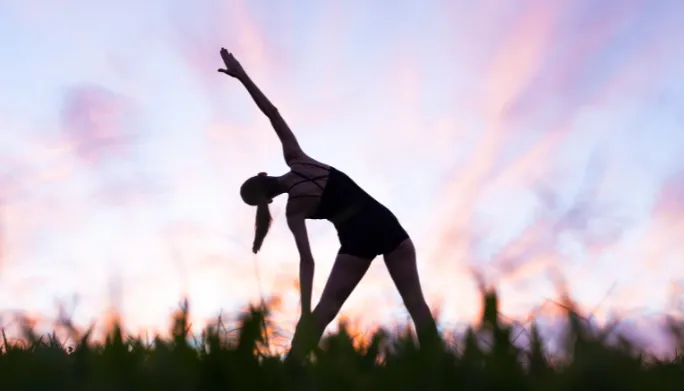 Struggling with pain, tightness, and/or mobility issues? Our MOST program aims to improve your flexibility while improving joint mobility and stability.
When you have a soft-tissue injury, a fracture or chronic condition such as arthritis, it is common to experience loss of mobility and flexibility. Work, daily activities, and exercise can be severely affected by stiffness, pain, stiffness, or limitations.
However, you don't have a right to give up on your ability to function after an injury, surgery, illness, or other type of disease.
Physical therapy can help you stand, walk, climb and bend better.
Inspirit Therapy's physical therapists will work with you after surgery or injury to restore mobility and flexibility so that you can continue to live your daily life and go back to work.
For people suffering from conditions such as osteoarthritis, ongoing physical therapy can help them stay mobile and independent.
Continue reading to find out how physical therapy works, and why it is recommended often by our patients as part of their treatment plan.
Mobility and flexibility are important
Mobility is the ability to move a muscle in many different ways. Mobility is the ability to move freely and without restriction.
This could mean, for instance, that your arms can reach all the way up to place groceries, to climb stairs and walk with no pain, or to flex and rotate your wrists in order to open a container or type on the computer.
Flexibility refers to your ability to lengthen a muscle without making it tight or stiff. Inflexibility can limit your mobility and reduce your range of motion. Inflexibility is inhibited by scar tissue, tight muscle fibers, inflammation, and connective tissue.
The difference between flexibility and mobility
Mobility can be dynamic or active while flexibility can be passive. Flexibility, for example, is when your thumb can be pulled back by your other hand so that it touches your wrist. Mobility, on the other hand, is when your thumb can be pulled back with your other hand so it touches your wrist.
Flexibility can also be achieved by "stretching" (e.g. holding a static position for 30-60 secs). Your muscle relaxes, and lengthens. This type of stretching not only reduces tension, but also lowers nerve activity in the muscles. This can be done after a workout but should not be used before a workout.
Mobility is an important part of maintaining a healthy movement system. While fitness and working out may be considered a form of exercise culture, we prefer to think of it as a culture that encourages movement. It is common to assume that working out or exercising will make it easier to move better. This is not always true. Repeating a specific exercise will improve your ability to do it again and again. The improvement you see will not be reflected in your entire system.
In short, static stretching to increase flexibility won't increase range of motion in an active manner around a particular joint. Mobility training, on the other hand, builds strength and coordination through the range of motion in the muscles around specific joints or multiple joints. It can even be a workout!
How physical therapy can help
Inspirit Therapy's physical therapists treat injuries and diseases that affect the muscles, ligaments and fascia.
Physical therapy may be recommended to aid in healing from injuries such as fractures, tendinitis and tendinitis. Physical therapy can also be helpful after surgery for conditions such as carpal tunnel syndrome, joint replacement or biceps tendon repairs.
After an injury or surgery, physical therapy can help you regain your mobility.
You may lose strength and flexibility due to injury, surgery, or disease. This can affect your mobility and overall health. To prevent you from reinjuring yourself, the treatment is gradual and progressive.
Our therapists will assess your mobility and guide you through exercises to improve flexibility and strength in trouble areas. Sometimes, physical therapy can be enough to manage and heal your condition.
Modalities that increase mobility and flexibility
Physical therapy is often thought of as a therapist who helps you with your function. This is part of the physical therapy protocol. But there's more.
Ultrasound may be used in physical therapy to stimulate blood circulation and to provide electrical stimulation to relieve pain and improve functional abilities. To maximize healing and pain relief, cold and hot therapy can be used in a strategic manner.
Physical therapy also includes manual stretching and massage.
Get started in Green Bay
Inspirit Therapy offers physical therapy as an integral part of our treatment programs. Your Mobility Stretch Specialist will work with you to identify the root of your pain or mobility issues and develop a customized plan to improve your wellbeing. Whether you are looking to improve athletic performance or want to feel better as you move through everyday activities, this hands on, one on one wellness program is designed to ensure your body is moving and functioning at its best. To learn more, contact us in De Pere. All of your orthopedic concerns will be addressed by us.
Request An Appointment
Please fill out this form and
we will contact you about scheduling. Jen Trupke


The Stretch Mobility program with Jamie is excellent. I am a PT myself but needed another trained pair of eyes to help find my tight joints and help develop a program I can do on my own. Jamie's techniques are great. Definitely recommend Stretch Mobility for anyone looking to feel more mobile and develop a home program. Terri Borchardt


I've been with Inspirit Therapy for about 13 years and I've had nothing short of an excellent experience overall. I came here after going through physical therapy at another facility for over a year without any results. Eliza and her team think outside the box and tailor your therapy to your specific needs. Every appt. is very personable and hands on therapy – no putting you on a machine and leaving the room. Thanks to all their hard work I'm able to stand in an upright position again, have more range of motion, and have gained a little bit of my quality of life back. I highly recommend Inspirit Therapy and Eliza to anyone experiencing pain and lack of motion!